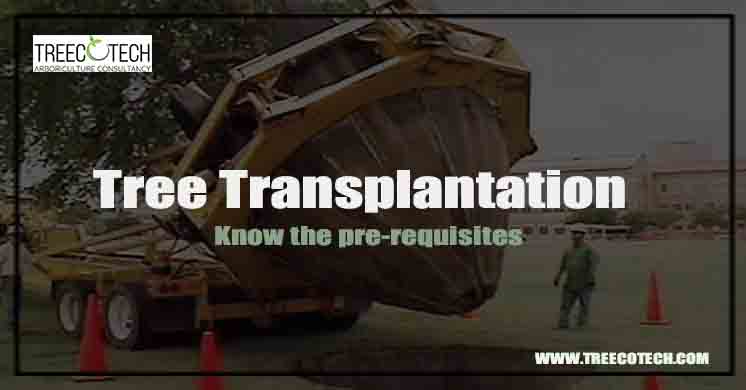 Your love for a tree on your premises may become a reason for never changing your house even if the circumstances call for it. Only tree lovers can understand this bond between you and your beloved tree. If you are one such owner of a beautiful tree, then you do not have to worry now, you can enjoy the flexibility of shifting to a better premise without leaving your tree behind. Tree transplantation is the procedure by which you can carry your tree along with you to your new premises.
Tree transplantation is very useful not only if you want to take a tree while shifting a house or a commercial property but also if you want to relocate a tree in your premises like relocating it from the backyard of your home to the front yard or changing its place in your farm, etc.
When you have made up your mind for transplanting a tree, then it is necessary to hire a certified tree arborist agency in Mumbai because a certified arborist service in Mumbai can do the tree transplantation task efficiently. Such an arboriculture consultancy in Mumbai move step by step to transplant a tree.
Tree care experts in Mumbai at such arboriculture services assess the tree to be transplanted and consider the risk factors that may be attached to tree transplantation. Besides this, they are equipped with the tools and the safety measures that will be required to safely transplant the tree. They can also nourish the new location of the tree so that the tree sets in firmly. Furthermore, the urban tree experts are proficient in this job so they can achieve the desired results in the best possible manner and at the least cost.
The cost of transplanting a tree differs according to the level of challenges involved in the task. Factors to be considered for determining the costs are the current location of the tree, its size, the place where the tree is to be moved, the health condition of the tree, the labor needed to move the tree, expected time involved in the process, and similar other factors.
In every case, it is best to hire a certified arborist in Mumbai because they are expected not to befool the customers but guide them righteously with respect to the feasibility of moving the tree under consideration. For this, you must ensure to hire an established organization offering services of arboriculture in India. After hiring an astute tree health care professional, the owner of the tree can rest assured not only about tree transplantation but also about the health of the tree and care measures required post tree transplantation.