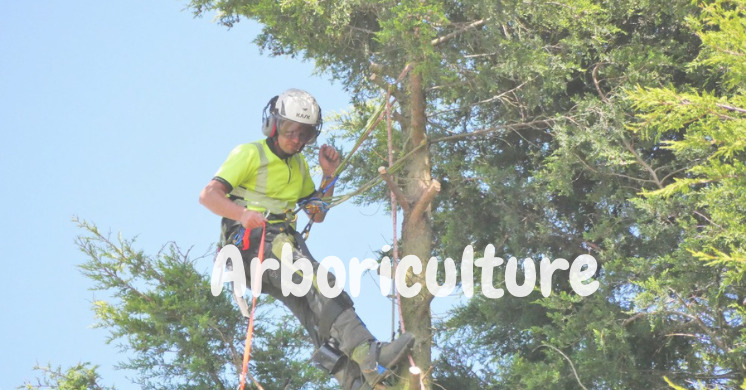 Understanding the Purpose of Arboriculture
Introduction
You may have heard of the term tree doctor or a tree surgeon. The proper term for them is an arborist. These are professionals in the field of arboriculture that is all about the study, management as well as study of individual trees, plants, vines and shrubs. Many people hire the services of a tree doctor for planting as well as for the health and safety of the trees. In this article, we will look at what arboriculture is and why it is important.
If you're based in Mumbai or Delhi, we recommend Treecotech for excellent and professional services, especially as they are ISA certified.
Arboriculture
As addressed earlier, arboriculture focuses on managing and cultivating individual shrubs, plants, and trees. So, a tree doctor helps with advice for handling and taking care of them. They do not focus on managing forests as a whole, and their work is distinct from that of a forester and a logger. This is a practice that, however, does come under urban forestry.
A tree doctor or an arborist is involved in things like removal, shaping, pruning, pest and pathogen control, fertilisation, training, planting, and selection of trees. Their services are for private properties, institutions, cities, etc., for the benefit, protection, and enjoyment of all people around.
A tree surgeon is a person who is trained in maintaining and manipulating the physical appearance of the tree. They also handle aesthetic considerations, legal issues, as well as risk management in this field as well. They are often hired to do tree risk assessments or tree hazard surveys by businesses to also manage the trees on-site to make sure that all safety and health obligations.
Arboriculture Training
One cannot be an arborist without training and qualification. Arboriculture training is of the utmost importance when it comes to entering this field. While a degree may not be of utmost importance, it is necessary for certain courses in this field. The highest recognized certification is the ACP course given by the International Society of Arboriculture (ISA).
Importance
Tree doctors are hired to help in planting and cultivation of trees at the properties. They also give advice on how to identify a diseased tree, how to take care of it, as well as how to prevent it from happening.
They also handle pruning and removal of trees, and this is something that only tree doctors should be doing. This is because pruning and removal can be extremely dangerous, and people can be severely injured as the tools required are power tools.
Tree doctors can help you maintain the health and safety of the trees, property, as well as people around while also being considerate of any power lines.
Conclusion
We hope that this article has helped you understand the importance of an arborist and the field that they work in. If you have trees in your property that need care, we recommend hiring a tree doctor. And as mentioned, we recommend Treecotech for this.