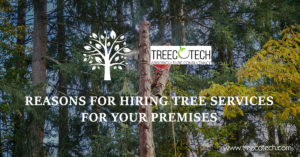 Tree planning consultancy services and plant health care services are required by the owners of the commercial properties as well as the residential properties. If you have a question in mind that why should you hire such tree services then here is the information for you after going through which you will also agree to the necessity of hiring an arboriculture consultancy in India for every developed property or under construction/renovation property.
Add Aesthetic Value: An arboriculture consultancy in Mumbai adds aesthetic value to your premises by planting relevant trees. The type of tree/plant, their size, leaves patterns, flowering time, etc. everything is well known to a certified arborist in Mumbai and thus he can beautify a commercial or residential property more than a layman or a gardener can do. Also, the arborist in Mumbai can take care of trees at the property regularly to maintain neatness by trimming plants and trees as and when required, removing rodents or pests, and cleaning the falling leaves or branches of the tree. Such services of a tree company in Mumbai add beauty to your property and increase the property value. The urban tree experts pro-actively take care to plant a tree at locations where it does not pose any hindrance to the development of property or the visitors at the property ever in tree's life.
Tree Care Guidance: You being the property owner can know about your plant health by making an appointment with certified arborist service in Mumbai. While offering plant health care services, the certified arborist in Mumbai will guide you at every step on how to take care of your trees and plants so that they can live long healthily. Not only they guide, but they can do the task efficiently on your behalf. Furthermore, if any plant/tree is suffering from any kind of infection/illness then the arborist in Mumbai will suggest the appropriate measures that should be taken for the sake of good health of the tree.
Handling of Trees: A tree arborist in Mumbai has a professional eye to identify and assess the requirements of every tree. They are well versed with safe tree retention and protection strategies for falling trees, decaying trees, dying trees and heritage trees. Their tree pruning techniques prove very useful if any tree needs to be removed. The ISA certified arborist in Mumbai pays equal attention to young trees so that they grow healthily, thereby making their services essential for every property.
Contribution to Nature: A tree arborist in Mumbai and other parts of the world help you to contribute to nature by planning for planting various types of trees in your property. Since an arborist in Mumbai is experienced and skilled in the field, he can righteously help you with species selection and planting advisory so that the planted trees survive for long in the environmental and soil conditions at your property.