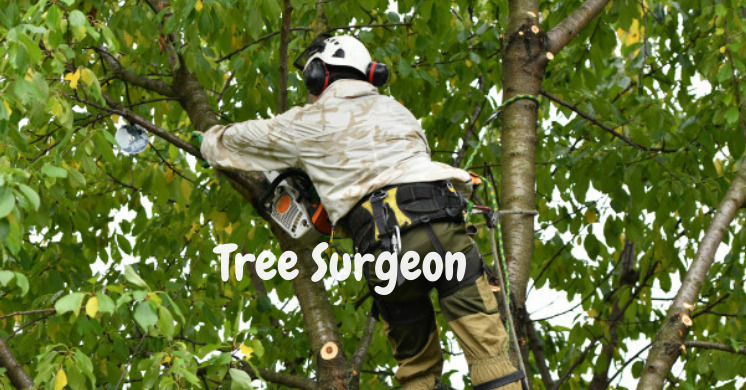 Who is a Tree Surgeon?
Introduction
Tree surgeon is an interesting term, and it actually means a tree doctor or an arborist. An arborist is a professional in the field of arboriculture who focuses on the health and safety of trees, plants, and shrubs. Their work is distinct and requires certification. You may want to hire an arborist if you want to take care of the trees on your property and even if you want them to be removed.
If you're looking for a tree doctor Mumbai, we suggest Treecotech. They offer the very best tree care Mumbai, and you cannot go wrong with their services. In this article, we look more into who arborists are and what exactly is it that they do.
Arborist
An arborist, or a tree doctor, as we mentioned before, is a professional in the field of arboriculture. This field is all about the study, management, as well as cultivation of individual vines, shrubs, plants, trees along with other woody plants in horticulture and dendrology. They focus on the health and safety of these trees and plants, and this is centred on individual plants and not forests. This means that an arborist's work is distinct and very different from a
logger or a forester.
What Does an Arborist Do?
Proper tree care is an investment both for the value of the property that it is in, as well as for safety purposes. If trees are not maintained properly, they can be a liability, and it is important to note that removing and pruning large trees is dangerous work. While many people work around trees, arborists are the ones who are actually qualified and certified in every aspect of tree care and maintenance.
The arborists offer advice on how you can take care of trees and ensure a result that is not only safe but also aesthetic. They consider the surroundings around the tree, where they are positioned, as well as how to maximise their health and safety. They are also very knowledgeable about the different types of trees that there are, so they would know how each one will react to the different kinds of pruning that they could do.
Arborists look at trees from all angles to make sure that anything they do won't end up jeopardising the safety of either the people, the property, or the tree itself. They also take care of regrowth, so the tree goes healthy and strong while not needing frequent maintenance. They can also help you select and plant trees that are suited for the given environment so that the trees grow well.
Conclusion
As mentioned earlier, if you're looking for a tree doctor Mumbai, then Treecotech is the place you should go to. Their arborists are ISA certified, so you can trust that you will get care tree care Mumbai. The certification guarantees quality and they have an excellent understanding of what it is that their customers need, and they never fail to deliver what they promise.