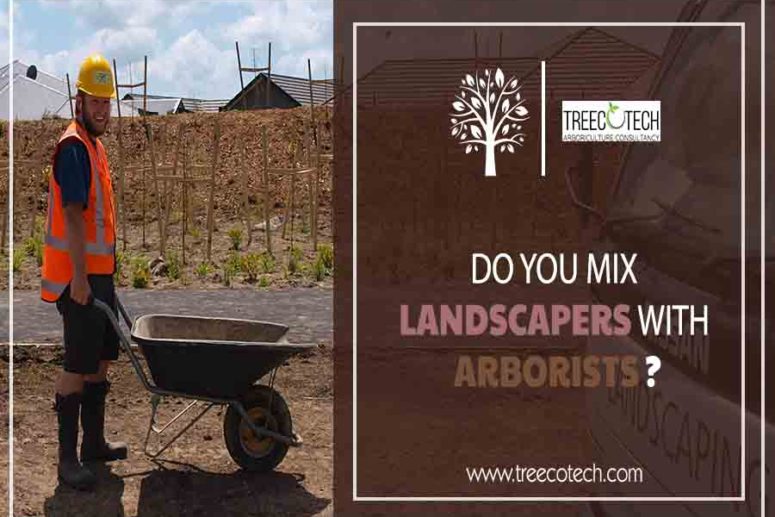 If you do not have an idea of the services of landscapers and arborists and you are mixing up their jobs by hiring the wrong professional for your desired service then here you can have a precise view of which services are offered by a landscaper and when is it apt to hire a certified arborist in Mumbai. Landscapers and arborists belong to different professions. Though they both take care of natural surroundings, each of them specializes differently.
Landscapers handle horticulture as their specialized field of activity. They take care of your land by designing and reshaping natural features on the land and by installing man-made fixtures. This management of landscape and hardscape is the proficiency of landscapers. Additionally, landscapers install a sound irrigation system for the land to be cultivated. Ensuring an appropriate water drainage system is part of their job as well. Whatever is involved in preparing and maintaining garden beds like insulating soil, mulch cover, pruning of shrubs, etc., comes under the responsibility of your hired landscapers.
On the other hand, arborists offer plant health care services. They are like doctors for trees and possess skills and expertise to assess the health conditions of plants and trees. Accordingly, they advise tree care solutions to the caretaker of the tree. If asked, they can also do the needful to improve the health of the trees on your property. As against landscapers, arborists are equipped with tree pruning techniques and transplanting trees and can do the same for your trees if required after tree risk assessment done by them. You can rest assured about safety with them because they are trained in climbing trees and are well versed in the technicalities and the procedure involved in the process. Also, they have the tools required for the purpose. Furthermore, they grind stumps and clear the debris for you after the pruning or transplanting the trees thereby, reducing your hassles involved in the whole process. Furthermore, a tree arborist in Mumbai can also do the cabling of vulnerable branches to support trees from decaying. Pest control and injection of fertilizers are other tasks performed by an arboricultural consultancy in India to maintain trees in good and healthy condition. Arborists not only maintain your existing trees but also give species selection and planting advisory so that you can add aesthetic value to your property by planting beautiful trees that can grow and survive healthily in given weather conditions.
Thus, the role of both the landscapers and arborists is distinguished and you should hire the one depending on the type of service you desire.