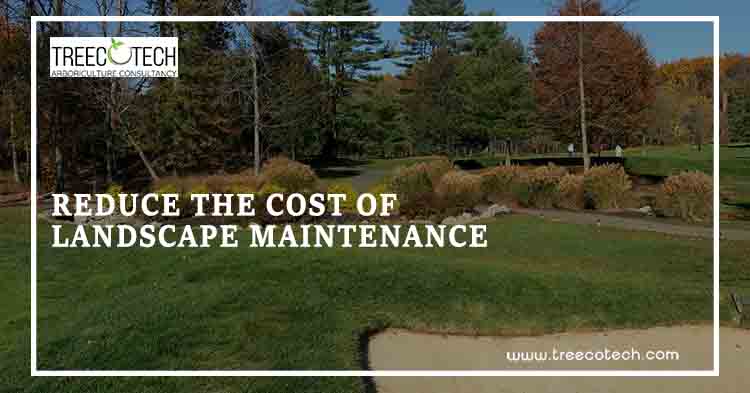 Financial highs and lows are often faced by everyone. During financial highs, undoubtedly, you increase your expenditure everywhere. You are likely to increase your expenses on landscape maintenance as well so that you can ensure good health for your loving plants and trees alongside adding aesthetic value to your premises. In the case of financial lows, similar to cutting down other expenses, everyone will look for reducing the cost of landscape maintenance. It is a real challenge to handle such a situation. However, an arboricultural consultancy in India like ours can take up the challenge and accomplish the goal with our creative solutions and out of the box thinking.
Following are some of the basic steps with which we begin while reducing the cost of landscape maintenance:
Conversation with the client: A client looking for low landscape maintenance costs can take an appointment with certified arboriculture specialists like us and have a face to face meeting with us. This helps us to understand their priorities so that we can plan our course of action such that the health and beauty of plants can be maintained without burning a hole in the pocket of the client. Favourite plants can be given preference if desired by the customer.
Reducing labour cost: The labour cost involved in watering the landscape, cleaning it, improving soil quality, health check-up and treatment of trees and maintaining the landscape during various seasons can be reduced by planning urban tree experts visits accordingly or defining the right plan to the customer or installing watering system or similar other equipment if needed.
Use of pest control products: Instead of taking pest control/defoliators control services in the spring season which is supposed to be the peak season of damage from pests like caterpillars and other defoliators, injectable products can be used on your trees in preceding seasons. This will not only reduce the cost for you by spreading the workload of spring season of our tree arborist in Mumbai and other cities but will also save your trees from damage during fall.
Ensuring healthy trees: It is very essential to ensure good health of your tree because healthy trees require less care and you will have to allocate fewer budgets for their maintenance. Plant growth regulators can help your trees to grow healthily with stronger defence compounds and with changes in the physical composition of leaf material such that the new leaves have thicker cuticle. A thick cuticle makes the tree less vulnerable to threats faced by trees. Thus, choosing plant growth regulators may reduce fungicide applications, thereby saving cost. We suggest preventative plant health care measures rather than therapeutic care because therapeutic care is likely to be expensive than the prevent plant health care services.