Tree Planning Consultancy Services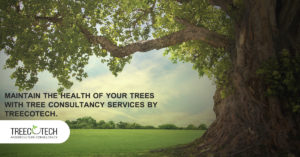 When it comes to maintenance of the home or the premises, people tend to think they can do it in order to save money, make better use of their time or just to feel something good about their work. Maintaining gardens full of small plants can be a fun and engaging thing to do, but when it is about maintenance of the trees, things become a bit tricky. Even if someone is planning to start developing the premises, then they will require tree planning consultancy services for better results. There are many reasons why tree maintenance is not easy or fit for an untrained individual to do:
There are high chances of injuries- may it be cuts, wounds or even falling from the trees. Safe climbing and working in trees can only be done after taking all the safety measures by trained professionals.
The tools are heavy and risky. They are used for cutting or working with heavy branches or difficult situations like climbing etc. and if they are not handled properly, they can lead to much bigger damages on humans. Even experiences professionals do get hurt sometimes.
It is not obvious for any layman to understand the health of the tree, some of the limbs might look healthy and strong, but they may be break in a click. Experienced professionals know how to work their way up.
Cutting or pruning trees is an unpredictable thing. The branches can fall off on any side or anywhere around the area, it can slash out on someone else! It is a professional job which needs a bit of calculations as well apart from experience. As per the reports for pruning & removal applications, there have been many incidences in the past when people tried to do these things all by themselves.
Following tips can help you to choose the right tree service company:
Look for a service consultancy who can do arboriculture impact assessment for you.
There are certification agencies and you should hire a company who has got these certifications which are related to the safety and security.
Ask for the estimates from multiple consultancies and you can evaluate them on the basis of your budget as well their quality and services.
Look for recommendations: if anyone has availed the services of the company before, you can talk to them first and evaluate whether they are suitable for your needs as well or not.
Make sure that the company is also tree survey compliant.
It would be great if you can see them working somewhere- it will help you the most because you will actually get to see them in action and notice whether they use safety equipment or how professionally they are doing their job.
The professionals of the company must have arboriculture training in their skill set.
Lastly, feel free to ask as many questions as you want. Companies who are passionate about their work will never mind dealing with your concerns.