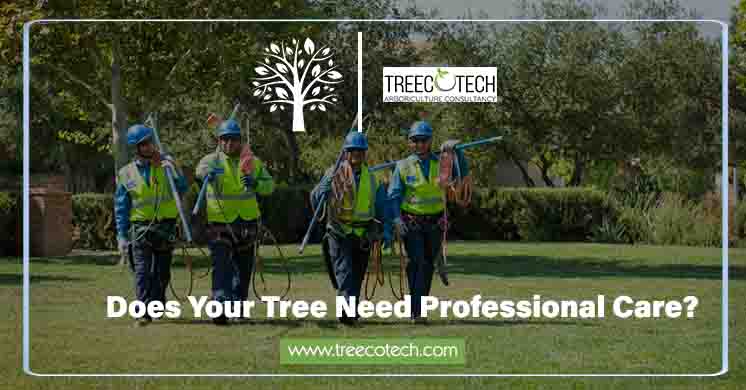 How much time do you spend with the trees on your premises can be clear if you can observe the health requirements of your trees? Besides air, water, sunlight, and nutrition from the soil, trees need love and care from their owners to live healthily. Health check-up from professional plant health care services is further advantageous to maintain trees in a healthy condition. The urban tree experts vigilantly assess the current health condition of your trees and not only guide you with necessary measures required to improve the tree from any suffering but also do the needful treatment necessary for the tree. Sometimes the owner of trees is unsure whether his tree requires an appointment with certified arboriculture consultancy or not. Spending quality time with your trees enables you to point out even the slightest damage to your tree or any type of unhealthy signs that your tree is displaying which will help you to decide the right time to find a contact of certified arborist.  Some of the signs of an unhealthy tree requiring professional care that you can easily observe are:
Leaves: The first sign of health issues in a tree are displayed by its leaves. Discoloured leaves, deformed leaves, leaves with spots and holes can be easily noticed even by a layman. Furthermore, if you observe that a tree is unusually losing its leaves, then it is time to take advice from an ISA Certified Arborist in Mumbai.
Branches: Leafless branches are one indication of an ill tree besides branches shaping too low. Additionally, if the tree branches are falling without any major reason like a storm or heavy winds then a tree company in Mumbai can help you.
Barks: Cracks in the bark indicate the need for tree risk assessment by a professional tree arborist in Mumbai.
Roots: Waterlogged roots certainly damage a tree. Mushrooms at the base of the tree immediately let you know that the tree is unwell.
Trunk: The trunk is another major indication of a tree's health status. Swelling, cavities or holes, unusual softness, etc. indicate that the tree is in trouble.
When the above signs are observed in trees, it is wise to call an arborist in Mumbai because delaying the appointment with the arborist Mumbai can turn the situation worse for the tree as well as life and property around. A sick tree can infect other plantations in the near vicinity and a dying tree can cause damage to men and materials by falling. Prompt action must be taken under the guidance of tree health care services to save the tree wherever possible, else to save life and property around the tree by removing the dying tree.