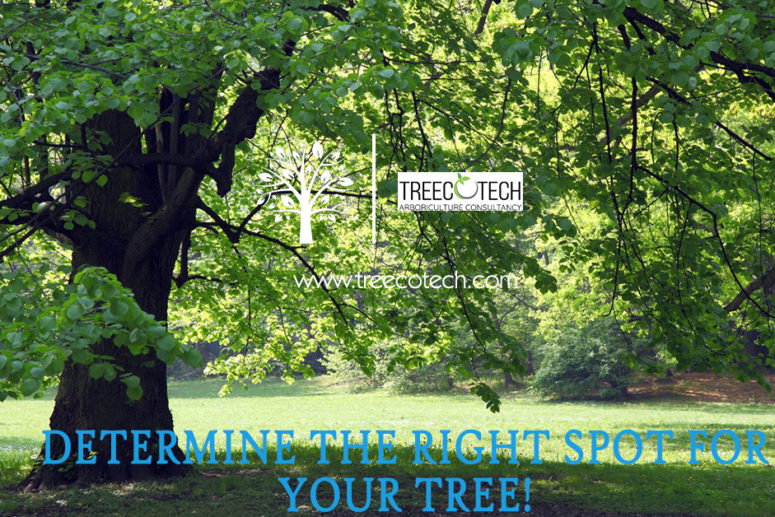 Every tree has its requirements. We may spend a lot of time in choosing a pleasing tree. Our choices are often driven by the beauty of tree but we forget to consider the conditions which are best for a tree to grow and survive. If we want to ensure good health and long life of our tree then there are certain things we should keep in the mind while choosing the right spot for planting our tree, some of which are listed below:
As we know all plants and trees requires specific kind of climate and soil. Also, overall atmosphere effects the growth of the tree. So, we should only select the species which can grow in available location and weather conditions. Tree planning consultancy services give worthy species selection and planting advisory.
Foremost, with the help of an arboriculture consultancy in Mumbai, we should find a spot in our premises for planting a tree such that it receives sunlight at least for six hours in a day along with considering the amount of shade it gets from nearby structures and trees.
Next essential factor is to consider the drainage and water logging near the tree. Depending on the moisture requirement of a given species and drainage and water conditions available at the premises under consideration, we can decide on a place for that species on the premises. For this also, a certified tree arborist agency in Mumbai can guide us using their skills, experience and techniques.
Hardness of soil is one of the most crucial aspects for a tree to grow healthy. Soil test from a tree healthcare consultancy is always beneficial in determining soil chemistry at a given spot. An arborist in Mumbai also educates users about what kind of amendments will be needed for healthy growth of a tree.
One may also have to keep in mind about the BMC tree permission which is required if the tree is planted beneath power lines. Such trees would require regular trimming and may also need pruning if overgrown. Tree risk assessment report can be prepared by a certified arborist in Mumbai as it may be needed to submit to BMC for seeking permission of growing trees at crucial spots. As trees are equally or even more spread out below the ground, we should also consider what is there under the ground before planting a tree. Furthermore, trees require more space than you can imagine so always consider sidewalk, powerlines, underground plumbing and drainage. Ask your agriculture consultant in advance about the height at maturity and horizontal spread size of a given tree before approaching BMC for permission.
Falling leaves and fruits should also be considered while finding the perfect location for planting a tree so that mess can be avoided in the future around the areas of trees.
Foresight and an expert advice from tree planning agency will always help you to avoid problem and challenges related to planting, growth and health of trees in the present as well as in the future.